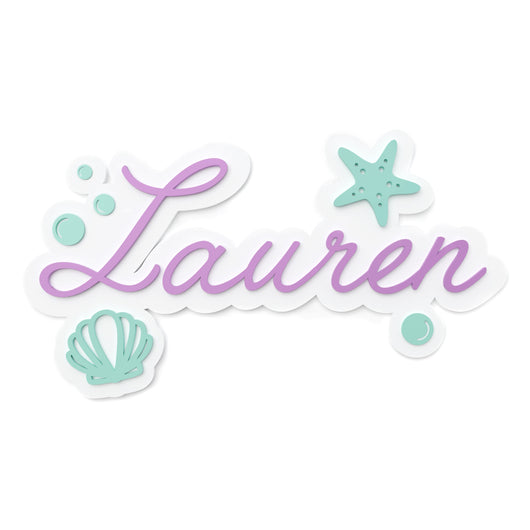 Personalized Name Mermaid Acrylic Name Sign
Regular price $69.99 Sale
Measurements: Approximately 24" wide (height / width will vary based on the length of the name)
Material: High quality acrylic
Make a splash with our Personalized Mermaid Name Sign, a delightful addition to any mermaid-themed space. This enchanting sign is crafted from high-quality acrylic, combining durability with whimsical charm.

Customize this sign with the name of your choice, adding a personal touch to your decor. Whether it's for a mermaid themed birthday party, bedroom, playroom, or nursery, our mermaid name sign adds a touch of whimsy and fun to your space.

This mermaid custom name sign, featuring hand-drawn details of a seashell, bubbles, and starfish, is perfect for mermaid birthday parties, girl's first birthdays, or any under the sea-themed occasion. The beautiful lavender and aqua hues add a pop of color to your party decor, instantly creating a magical atmosphere.